I've think I've just discovered my calling in life.
Whenever I embark on a new project, you could say I dive head in and completely immerse myself in it. When I start on something, I go all out.
I like random bits and pieces. I like putting things together. I am a DIY kinda person. Even my recent blogger name cards were hand created. Some, however, might say that I have too much time on my hands.
Scrapbooking, thus seemed like the obvious solution. Friends around me were indulging in it. And my most recent meet up with Liza revealed that she too, had just gotten on the bandwagon. I thought it sounded like fun, but didnt want to have to break the bank with this new hobby. And as much as I like getting my hands dirty, I couldnt stand the thought of picking up all the little bits and pieces of paper left behind after my artwork was complete. The cutting is always fun, but not the aftermath.
I went online and suddenly discovered that could possibly be ANOTHER way of scrapbooking. Welcome to the world of Digital Scrapbooking. I just spent an entire afternoon downloading whatever free kits that were available on the Net. I am thoroughly sold.
Here's my first attempt.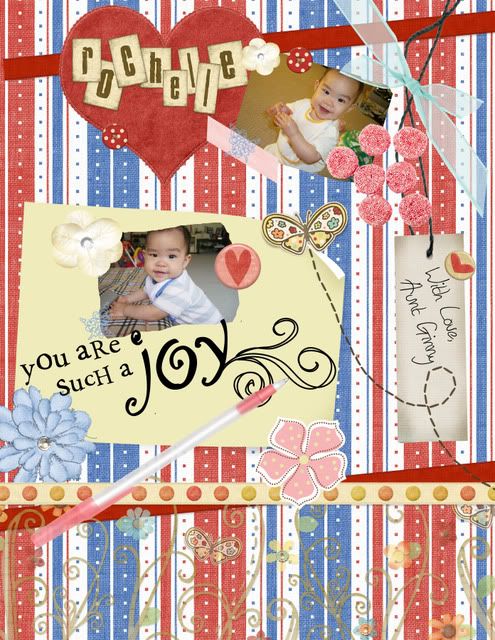 Not bad for a first try. Anyone needs some scrapbooking done?
I just scrapbooked my eyes out for the vPost Nuffnang Christmas Party! And now Im going to scrapbook my girly meetup.
Seriously, I might just be obsessed.
Read More