Disclaimer: The story below and characters are purely fictional. Any resemblance to persons, living or dead, is purely coincidental.
On the day of the blood donation drive,we sneak up to open doors.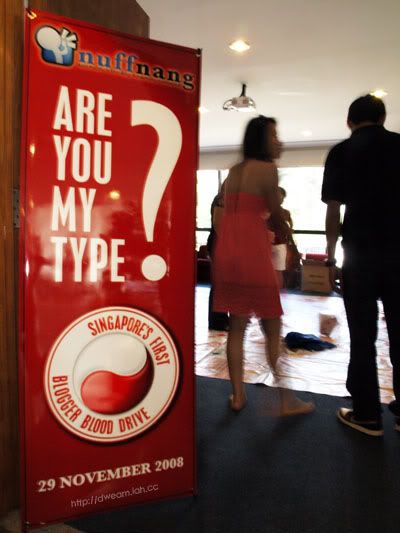 And what do we see?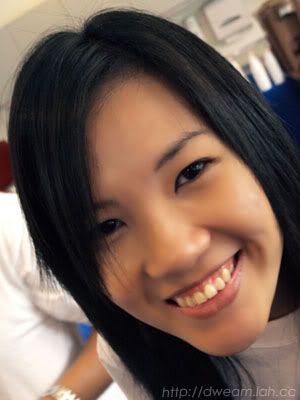 Dracula Wennie says, "I vvvvant your bloood! Dont worry it wont hurt!"
*evil laughter*

"AHAHAHAHAHAHA! WHAT DO YOU MEAN IT WONT HURT! You have got to be kidding," Estee says.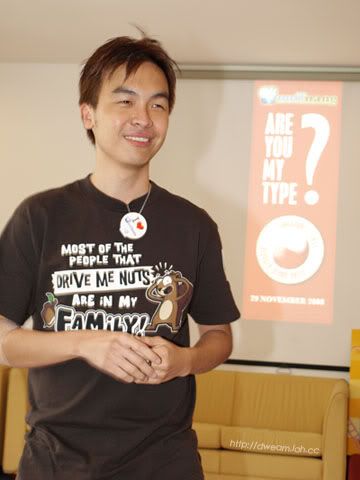 "No really. It didnt hurt one bit. I'm a first timer donor and it was rather painless and over in about 20 mintues."

"Look I even got my cool pink cert that certifies me as a blogger blood donor!
Pssst. Check out the sticker on my shirt sleeve that proudly proclaims me as a first-time donor."

We all donated! Note: Spot the odd one out.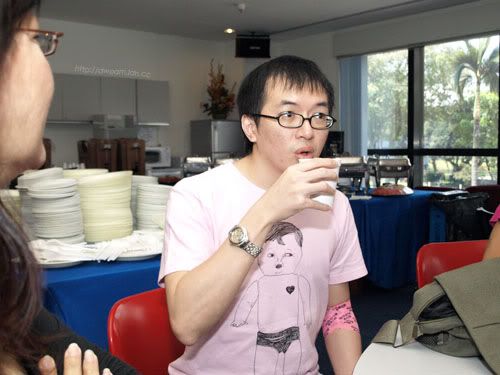 "Yes I donated too! Check out my pink bandage on my arm. I even get a free cup of milo afterwards to replenish myself!"
Why yes, bloggers who came down that day to donate blood got a goody bag that was packed with highly nourishing Brands Essence of Chicken.
Soon our two lovely hosts step up and introduce…. GAME TIME!

"Has everyone donated? Let's play some games!

'You can pick from the tonnes of games we have here! Or we can also play human-sized snakes and ladders!'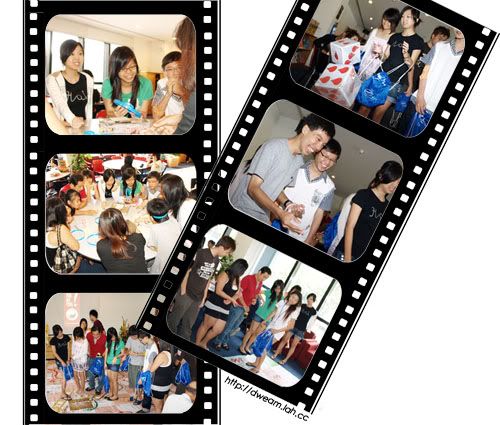 Not interested in snakes and ladders? We have 'other' stuff you can play with.

Take your pick – Josh524 or Jordan.

AndyStorm: "Ehhhh.. Actually I have a confession to make."
Friend: "What is it Andy?"

AndyStorm: "If you are bored, you can play me =)"
Friend: "Uhhhhhhhhhhh?
Boss Ming looks on, stressed.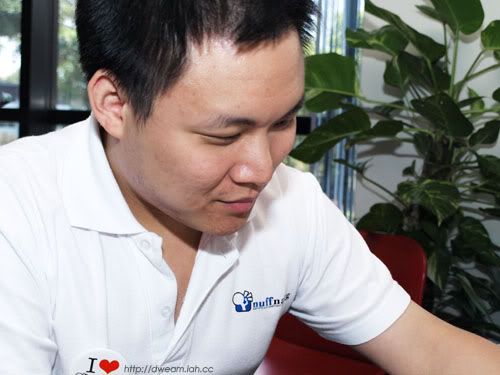 "Sigh. What is wrong with my bloggers?" *shakes head*

"Maybe I should put my cooking skills to good use and become Chef Ming instead! Lai ah lai ah! Makan on me!"
The event was a meaningful, heartwarming and successful one as there were smiles all round. Did you know, that you, one person can save three lives with your one donation? Your blood can be separated into red blood cells, white blood cells and platelets and all three serve different purposes in the human body. So, with just 20 minutes of your time, you have just made a difference to the lives of 3 people who cant thank you enough.
This event was proudly brought to you by…….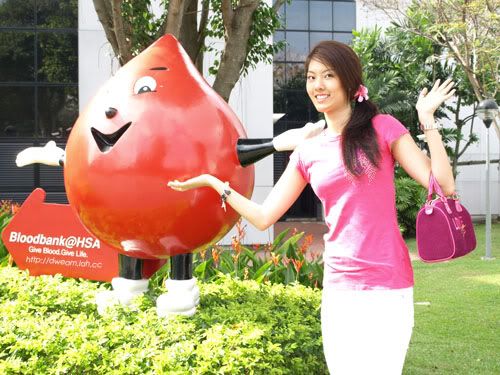 Bloodbank @ HSA
and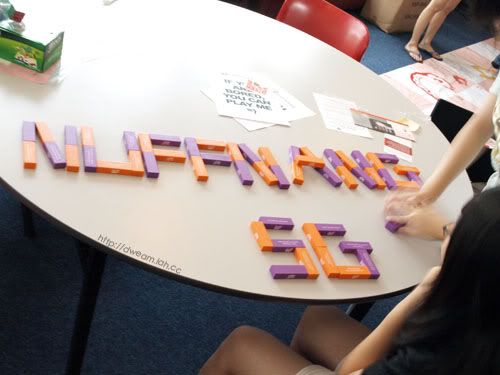 Nuffnang Singapore!

Domokun and these lovely lady bloggers say,
Thank You!