At the risk of adding another mascara tube hitched with the promise of thicker, fuller lashes that threaten to blow anyone away (literally) within a 5 mile radius to my already burgeoning mascara stash, I had better get to heaping praise onto this tube that may become a staple in my beauty box.
All hail the mascara from the land of all things quirky, weird, random and occasionally mostly very expensive; the land of sushi and as you know it, anime.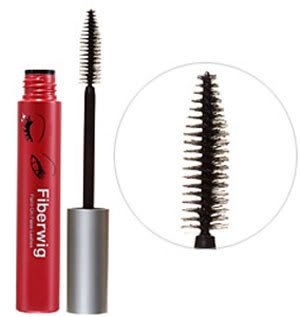 Because I am a fuss-free, no hassle, minimalist, easy-peasy kinda person, what I really like about this mascara is that it offers a one-time application that lasts throughout the day! I dont have to worry about re-application (unless I want my lashes to eventually claim the title of Great Wall of China 2) nor do I have to worry about my look rapidly turning fresh, clean-faced to flaky emo-goth eyes.
On top of that, there are no flakes littering my bottom lids at the end of the day and my lashes are still prettily curled. HOORAY! To top if it, did I mention that there are NO CLUMPS? The look achieved is clean, long natural looking feathery lashes that look made up but not over the top.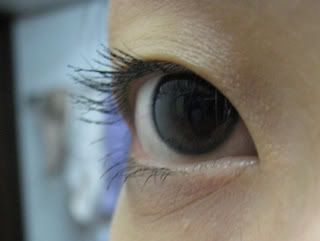 After a long day of wearing Fibrewig Mascara.
Wait! There's more! It comes off easily with warm water (read: no need for oil based make-up removers that may clog your pores) BUT! Because it's water-resistant, stays on when in contact with tears or rain! How innovatively simple!
For SGD$25 a tube, it is a little pricey. But good things dont come cheap. I might just be throwing out my other white supposedly fibrewig primer mascaras and using this instead.
Imju Fibrewig Lash Mascara is found in Sasa or Watsons stores.
Read More