A depiction of me, as drawn by an 8 year old with the bluest of blue eyes. I could literally drown in those huge pools of blue. G-O-R-G-E-O-U-S.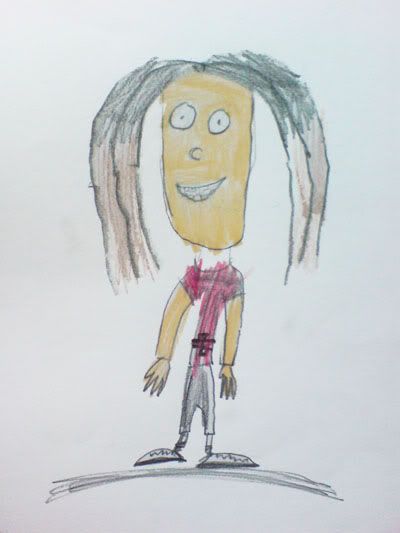 I totally need to get my hair dyed again. HAHAHAHA. Look at those roots!
Her concentration at trying to detail my features and capture my clothes detail was apparent, as was colouring in my hair, which I thought was the funniest part.
"Your hair is black at the top *grabs black color pencil* and brown at the bottom"
*grabs brown colour pencil*
Read More